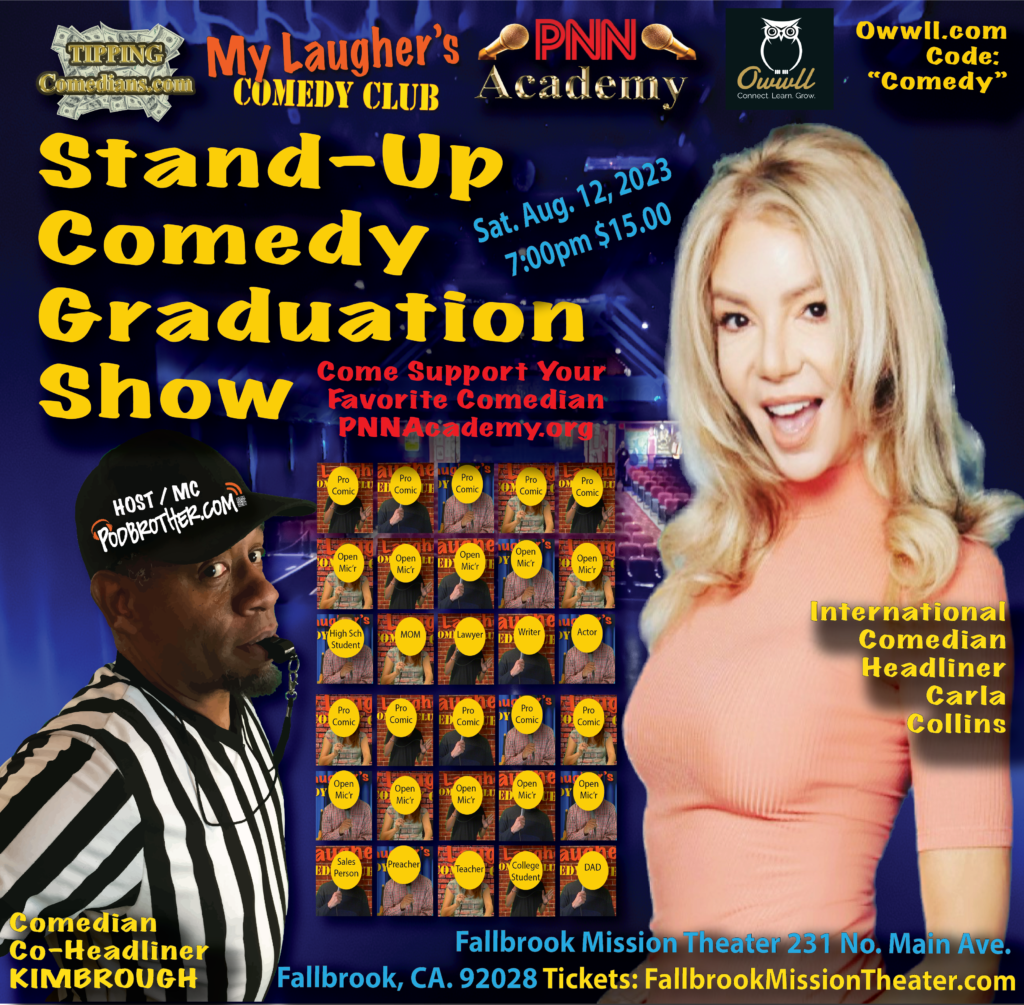 Stand Up Comedy – Graduation Show
PNN Academy presents a comedy show of comedian graduates who took a workshop to learn how to become comedians, which was held on July 16th. They will now be performing in front of a live audience to show their comedy style off. Headliner is International Comedian Carla Collins along with comedian co-headliner Kimbrough. Come and see these comedians show of their comedic-style!
At door: $20.00
Date: August 12th, 2023 (Saturday)
Time: 7:00pm
Doors open: 6:00pm
Concession food and drinks available (along with beer and wine available for purchase).
It is open seating. Seating is on a first come, first served basis.
Click here to purchase tickets!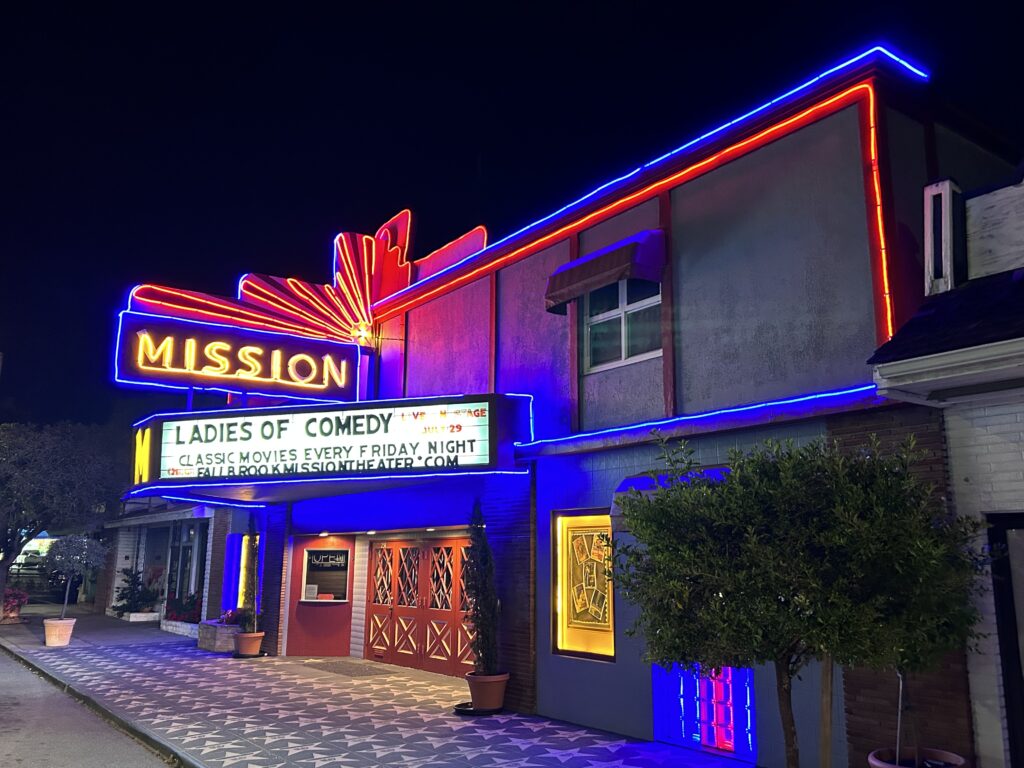 Thank you for your support and we hope to see you soon.