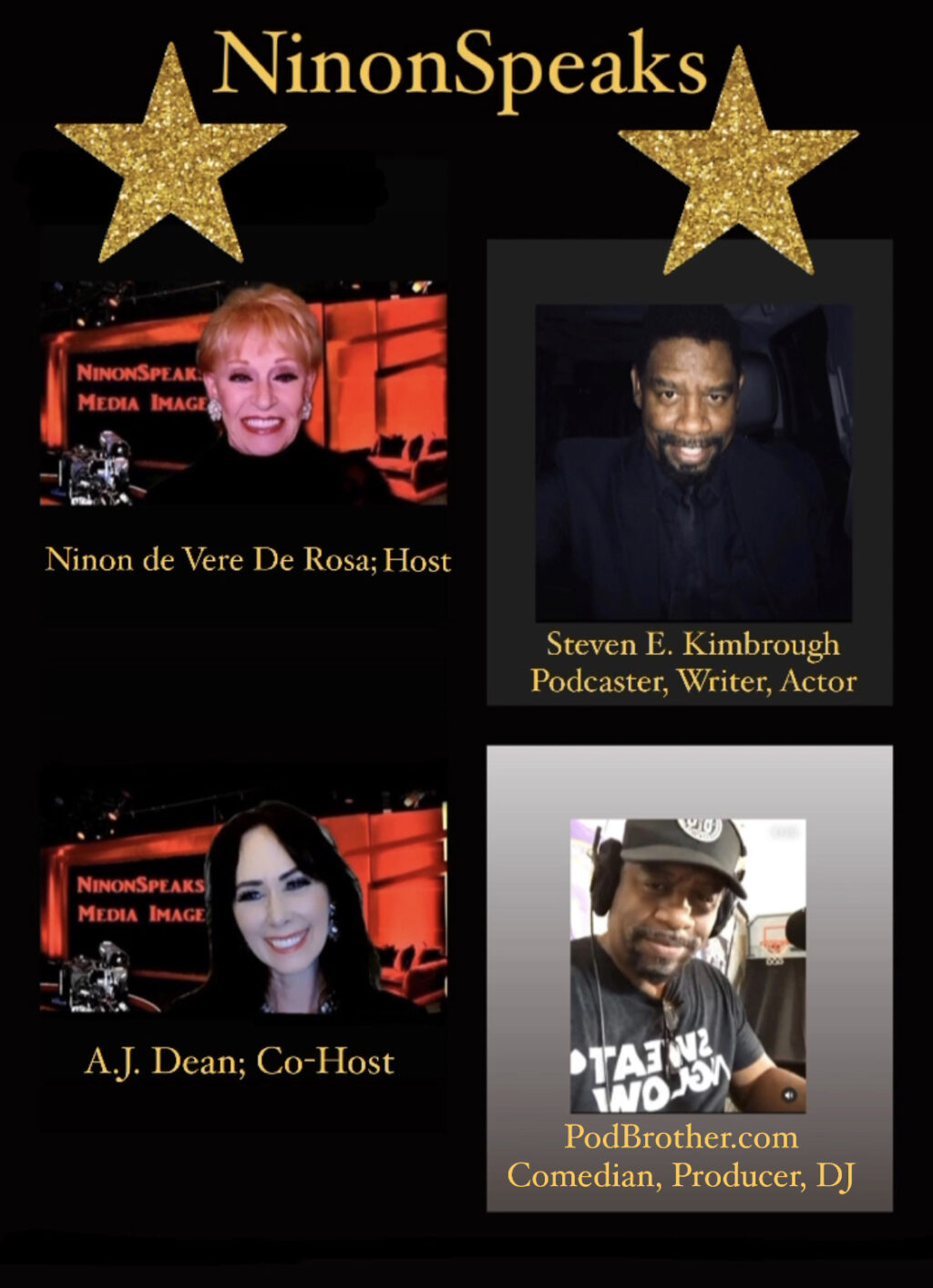 NinonSpeaks Media Image – Breaking News to all Artists – Entertainers – Entrepreneurs – Performers – Actors – Dancers – Musicians – Writers – Business Owners – Career Entrepreneurs Worldwide
Ninon de Vere De Rosa, Host and AJ Dean, Cohost are inviting you to schedule your own appearance on NinonSpeaks Media Image's Zoom Meeting.
Join us for an inspirational, motivational and inspiring meeting with NinonSpeaks (Now on The ROKU Channel!) presented through the internet with Ninon de Vere De Rosa, Host, ‪Ninon@NinonSpeaks.com, Executive Producer and Founder and AJ Dean, Cohost & Producer aj@ninonspeaks.com, Ninon de Vere De Rosa, Executive Producer, AJ Dean, Producer, Jeff Dean, Director of Development, Georgette Dante, Director of Entertainment, Thursday's at 7pm PST, 10pm EST, ‪3am GMT, London time.
Coming up on Tuesday, December 28th, 2021 at 7pm PST, 10pm EST, we have the amazing Steven E. Kimbrough, also known as PodBrother. Steven is an Actor, Writer, Producer, DJ, Comedian and Entrepreneur. 
We will hear about his Podcast Show, his life and current projects.
NinonSpeaks Media Image
Instagram: https://instagram.com/ninonspeaks?igshid=xnv17pn857wq Website:http://ninonspeaks.com/
All Rights Reserved
NinonSpeaks Team